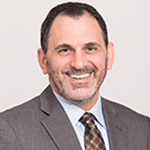 On behalf of the Board of Directors and the entire staff, I would like to welcome you to Premier Community HealthCare.
Our mission is to help people live healthier lives by providing accessible, high quality, and comprehensive health services for anyone in our community. When you come to the health center for care, we want you to feel comfortable and well cared for… but more than that, we want you to be a partner in your care. As a patient-centered medical home, we want you to understand, to ask questions, and to be aware that you can work in partnership with our care team to improve your health.
I hope you enjoy our new website and will take the time to read the information we provide here as well as any information that is given to you when you visit one of our sites. It will help you get to know us and it will help us meet your needs. We look forward to helping you achieve your health and wellness goals.
Welcome to your new medical home!
Yours in health,

Joseph D. Resnick, MHA, FACHE
Chief Executive Officer
To provide accessible healthcare services for all.
A community where everyone is healthy.
Our values represent shared beliefs and essential principles that guide our behavior, our patient services, and our decision making.
Teamwork: We collaborate within and outside the community health center to be our best.
Respect: We give respect to self and others to foster a positive environment.
Integrity: We adhere to ethical principles without compromising the truth.
Compassion:We show kindness, caring and a willingness to help others.
Excellence: We deliver world class service each day.